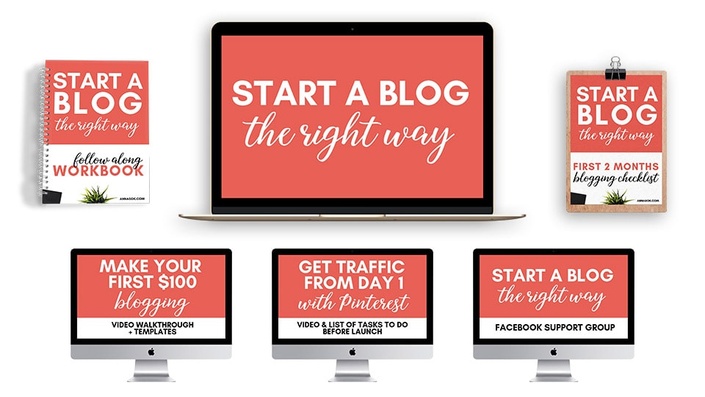 Start a Blog The Right Way
...The Ultimate Guide to Starting a Successful Blog in One Month or Less Without Being a Tech Wizard, an Incredible Writer or Braking a Bank.
The Soul-Sucking System We Live In - Can You Relate?
Waking up every morning to go to a job you dislike…

Having no time left to pursue your passion…

No Time or Energy Left for Friends and Family…

Feeling unaccomplished with everything you currently do…

Not in control of your daily schedule…

Trading hours for cents…
Not Looking Forward to Waking Up…
Looking forward to the Weekends that pass at a blink of an eye and DREADING the Weekdays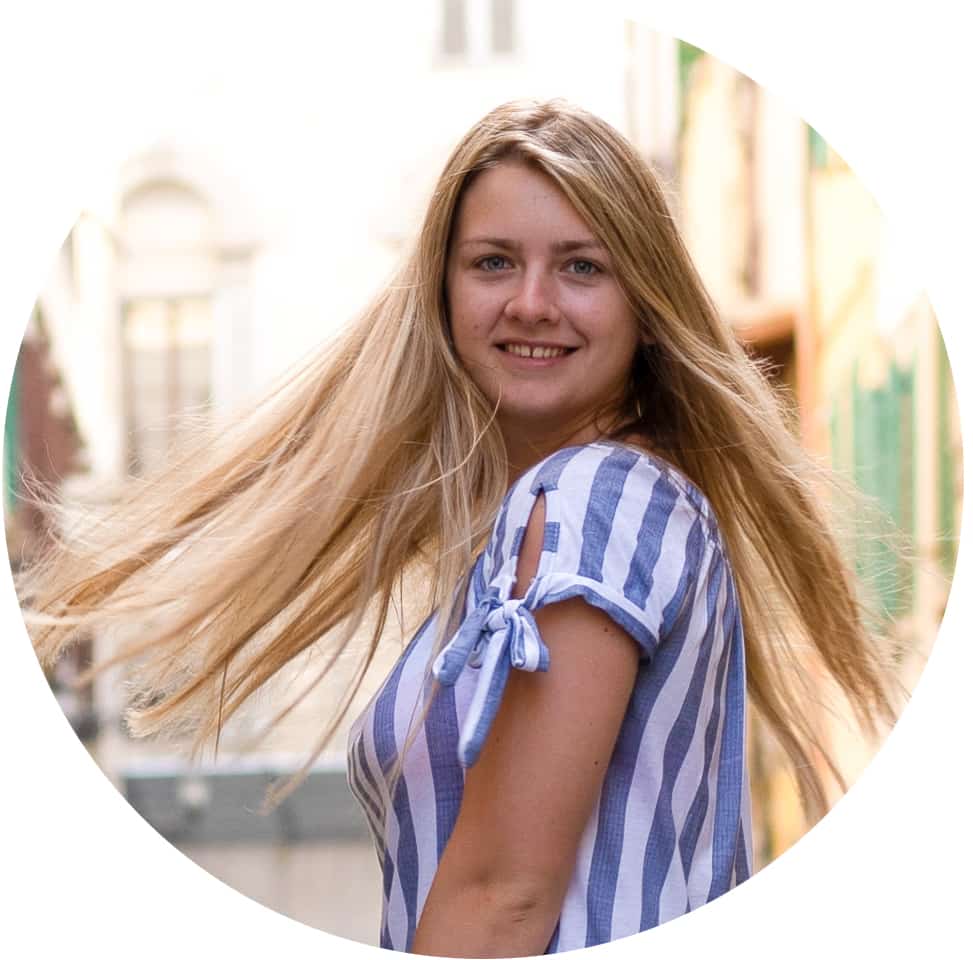 My name is Anna and 2 years ago I was a broke full-time University student majoring in Art with a part-time sales job.
I didn't have money, freedom, control over how I spend my days or confidence in myself...
WAYS TO WORK FROM HOME
I decided it was time for a change, and working from home can give me the freedom of how I spend my days and more time left to spend with loved ones.
I tried online surveys, testing, selling things and freelancing. It felt like I'm treating hours for cents and still didn't have the freedom or the income I desired. I was still working for someone else!!
LAST SHOT
I was ready to give up trying to change my life. Nobody I knew seemed to believe in making money online, working from home and being your own boss.
But then I stumbled upon an article where a blogger disclosed how they blog about their passion and make money from it!
I decided to give this a chance. One Last Time.
NO TIME
Going to a university full-time, doing homework and working 25+ hours/week as a sales person in a busy mall didn't help speed up this journey to freedom. I felt that I literally have NO TIME to make blogging work.
NO MONEY
I had no money to invest in super expensive courses that promised to tell me "the secret" to being rich and free, or to invest in tools and learning. It wasn't fun…
I DON'T KNOW WHAT I DON'T KNOW
In today's world you can Google most things. Sure, some information is outdated and other is BS. But some of it is good stuff! But how do you Google things, when you don't know what you need to find out?
NO PLAN OR GUIDANCE
My plan was to start and launch my blog on the same day, write cool content and wait for income to roll in. I ended up spending days and nights working on my blog without any results for the first 6 months.
LOST AND FRUSTRATED
There were times when I almost gave up on my dreams. I felt terrified, lost, confused and angry. I was angry at myself for working hard not smart. Can you relate?
IT'S ALL MY FAULT…
Not getting any results was only on me. I wanted to learn everything on my own, I didn't want to invest in courses which are essentially shortcuts to success.
And I didn't want to invest in tools that would save a lot of time, energy, effort and would get me to success quicker. Overall, I didn't have the right mindset and so I was ready to give up.
I BURNED THE SHIPS
But then, I made the decision to quit my job and go all in. I decided to learn from everyone I could and to experiment with as many tools as possible until I discovered a strategy that would get me to success.
After 2+ years of blogging I finally figured it out…
All of this failure, sleepless nights and banging my head on the keyboard got me to realization of the key pieces beginner bloggers don't get and don't do.
Believes, mindset and strategy are the key elements that separate bloggers who give up and those who change their lives.
Now I know that I MUST share it with the world!
My name is Anna and 2 years ago I was a broke full-time University student majoring in Art with a part-time sales job. I didn't have money, freedom, control over how I spend my days or confidence in myself.
What Would Your Life Be Like If You Were Truly Your Own Boss?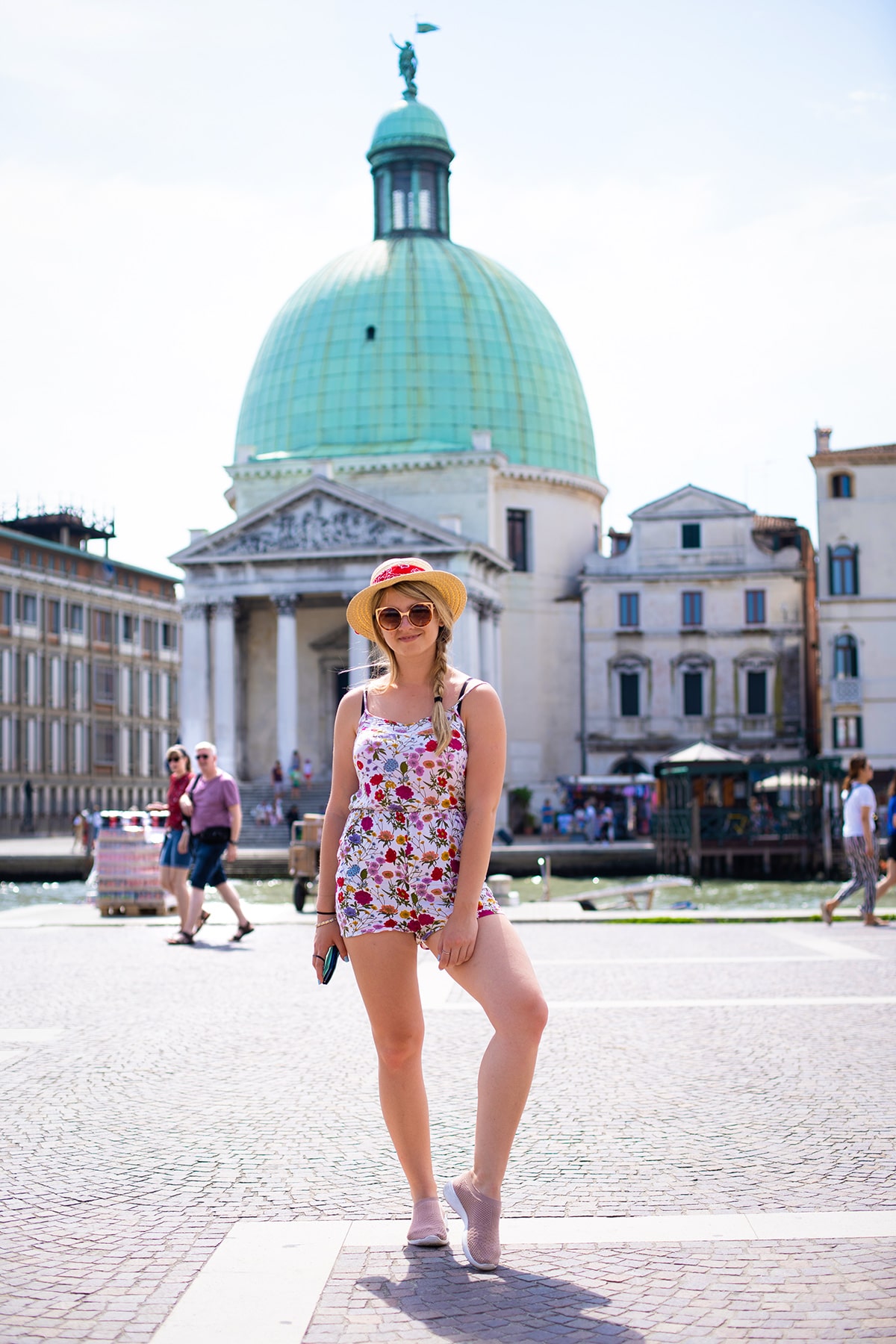 No more dreadful working Mondays

Go on vacations any time you like!

Not feeling well? Take a sick-day any time

Make money while you sleep

Decide when to spend time with friends and family

You are free to move and live where you want

Work in your pyjamas

Create your own working schedule

Go on a 2-week Europe vacation without asking permission from your boss.

Oh, and the money is still coming in.

Can you imagine yourself doing this?
Blogging Changed My Life Forever
And if I could go back to the past and teach myself the things I know now, the blog would be successful way sooner.
Here is the thing,
Anybody can start a successful blog without being a tech wizard, an incredible writer or an expert in some field.
Being you is enough.
The only difference is in spending a few years trying to figure everything out on your own or asking for help and taking a shortcut to success.
Because blogging takes time to figure out on your own people give up pretty soon.
But imagine what would've happened If somebody gave you a step by step process to follow to successfully launch your blog while teaching you things you will use all the time even after the launch.
Imagine if that kind of coaching didn't cost you thousands of dollars?
That is my goal with a video course I create for anyone interested, and I called it
"Start a Blog the Right Way" because I surely didn't.
Are you ready to get started?
Introducing…

Start a Blog The Right Way
The Ultimate Beginners Guide to Starting a Successful Blog In One Month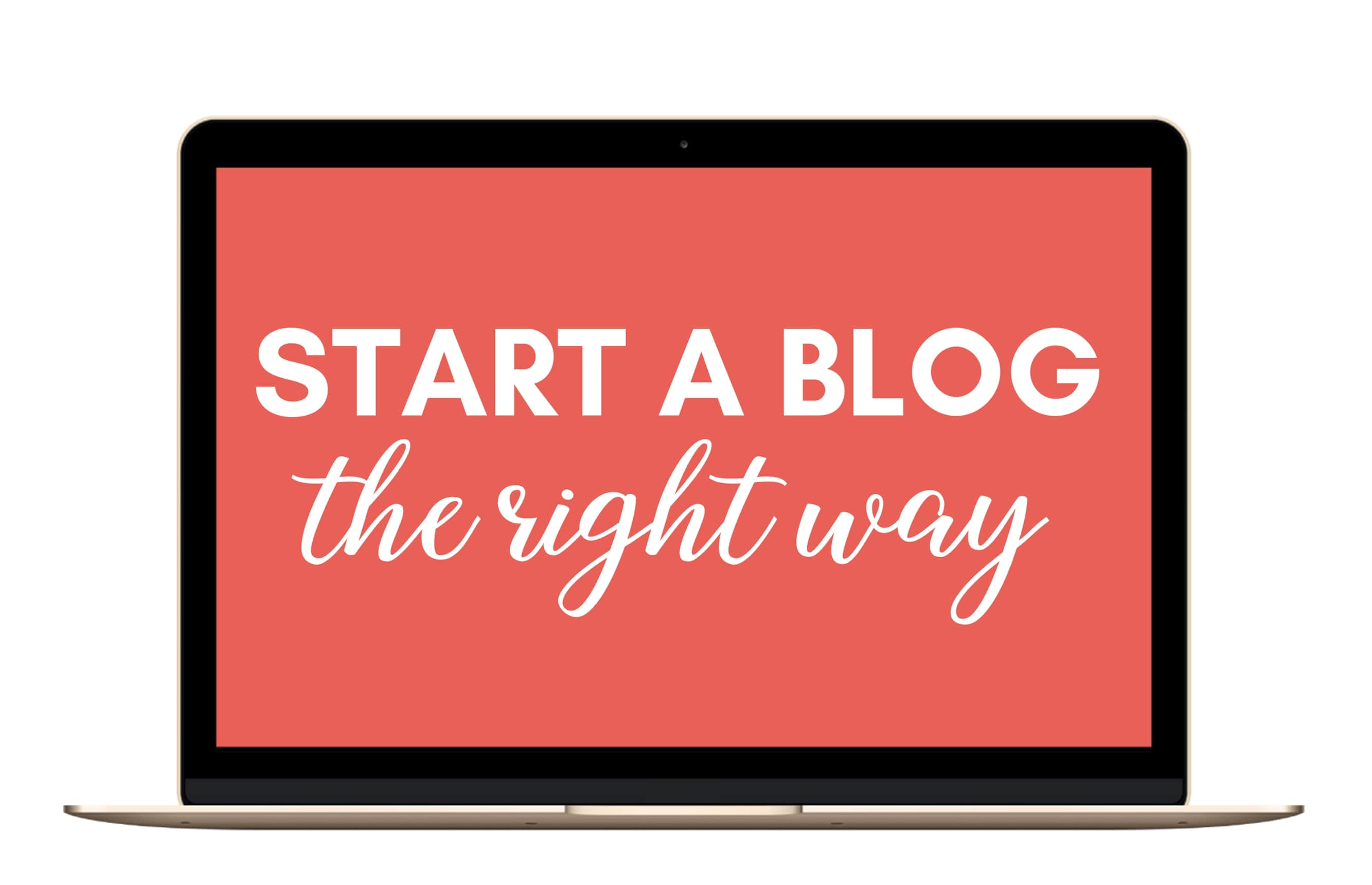 11 Modules of Video Training and Juicy Bonuses!

Here is What You Will Learn:
The right Mindset is Everything
Success begins with the right mindset, a proven-to-work strategy and correct execution.
I can't make you get things done, but I will give you the right mindset and strategy from Day One.
Unique Website Design
I show how to modify your blog's design in a regular simple way.
I also have an entire module for those who are more into branding and creating a stunning website from scratch.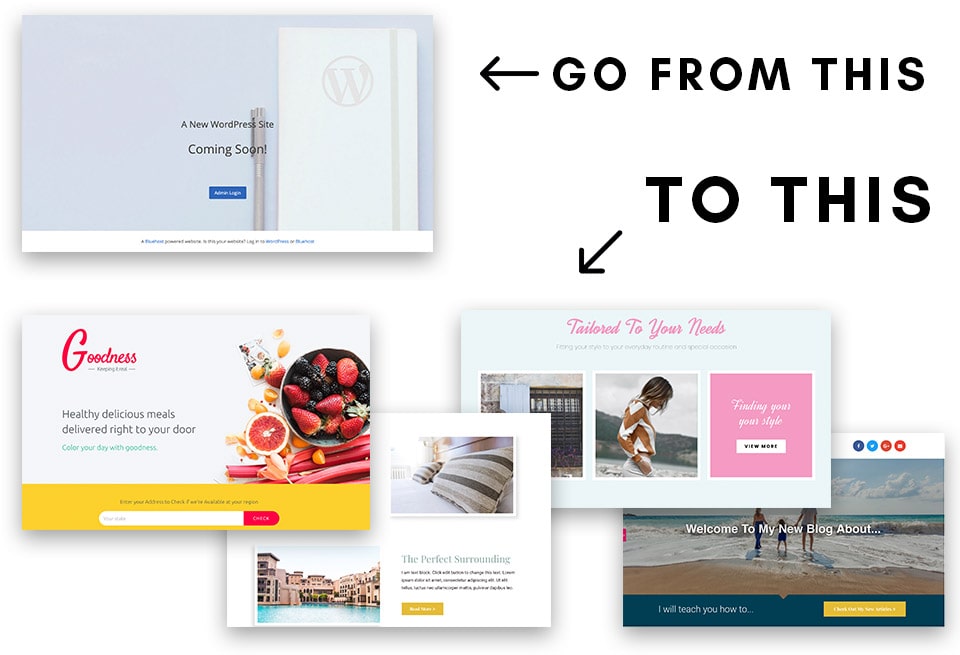 We will cover the 5 Must-Have Article types on your blog and the only 2 that will actually get you results.
Also, I will teach you how to easily come up with unlimited article ideas, write professional blog content and structure it properly.
And we will talk about SEO (getting ranked on Google) to get that free juicy traffic and a few extra hacks from me!
I know that this course is about launching your blog not growing it, but I want to share with you exactly how bloggers make money blogging!
I will tell you about Pros and Cons of each method, and also share what I think you should be focusing your time and energy on to get the best results!
And, because I really want you to have everything you need to start a successful blog,
You are also getting some exclusive awesome bonuses!
Bonus #1: Get Traffic From Day One With Pinterest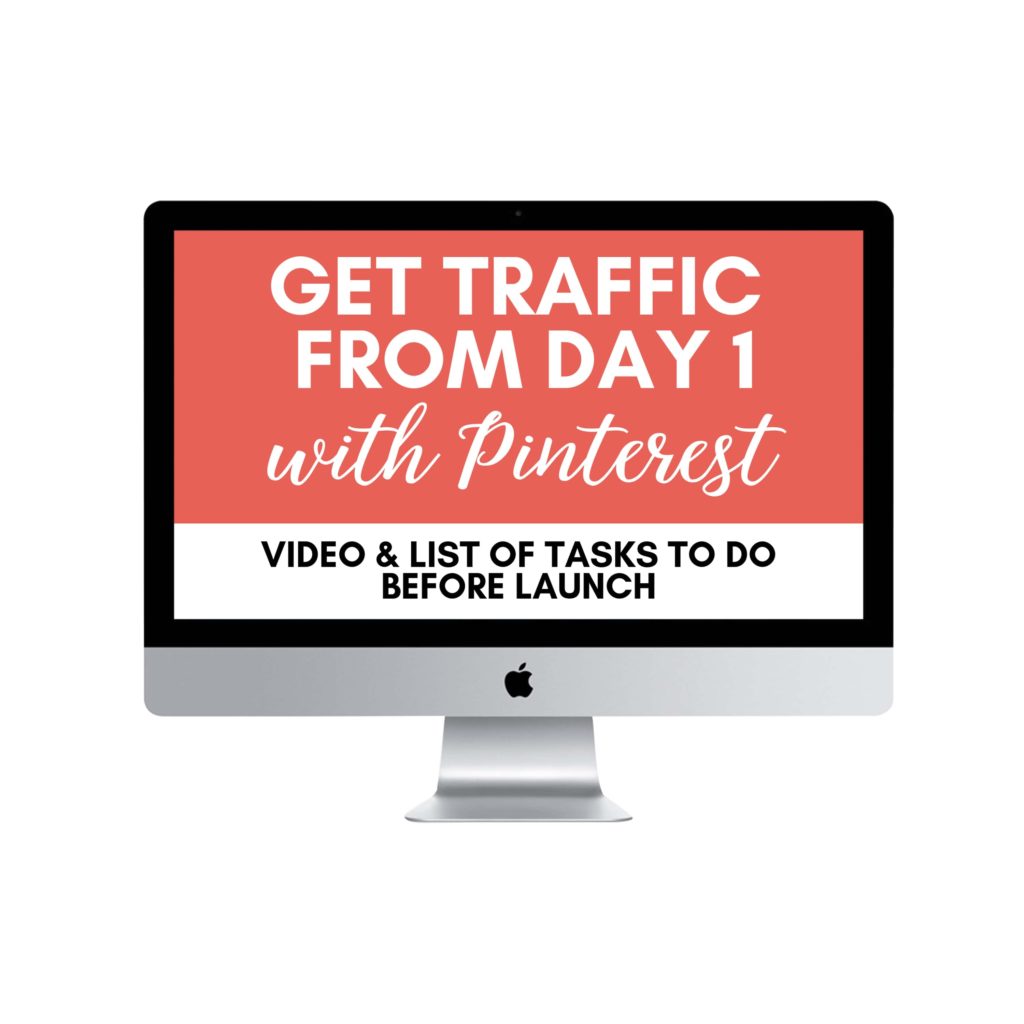 When you hit "Publish" nothing actually happens! That's when promotion period begins.
I want to show you exactly what you need to be doing on Pinterest every day before you even launch your blog to the public.
So that when you do – traffic will come on the same day!
Bonus #2: Follow-Along Course Workbook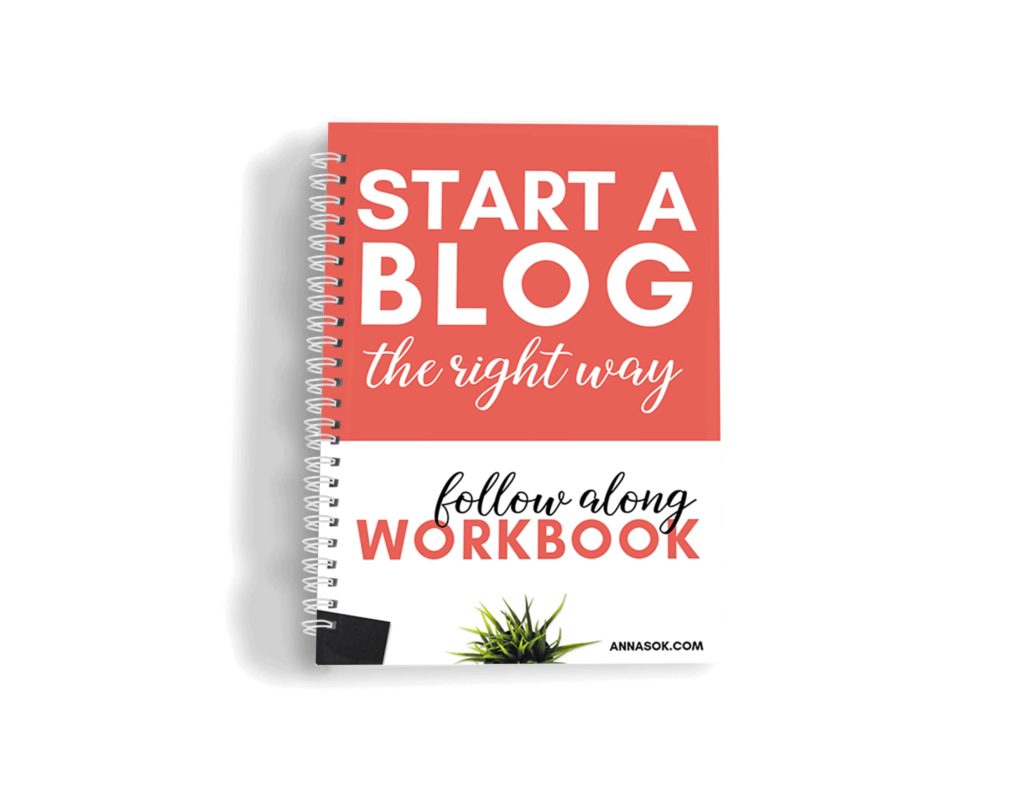 This course has a lot of information that needs execution.
And I know that sometimes I forget exactly what it is I'm supposed to be doing by the time a video is finished playing.
That's why I put together this workbook!
It includes a checklist for every video, some extra questions you should be thinking about and a place for you to take notes.
Bonus #3: Make Your First $100 Blogging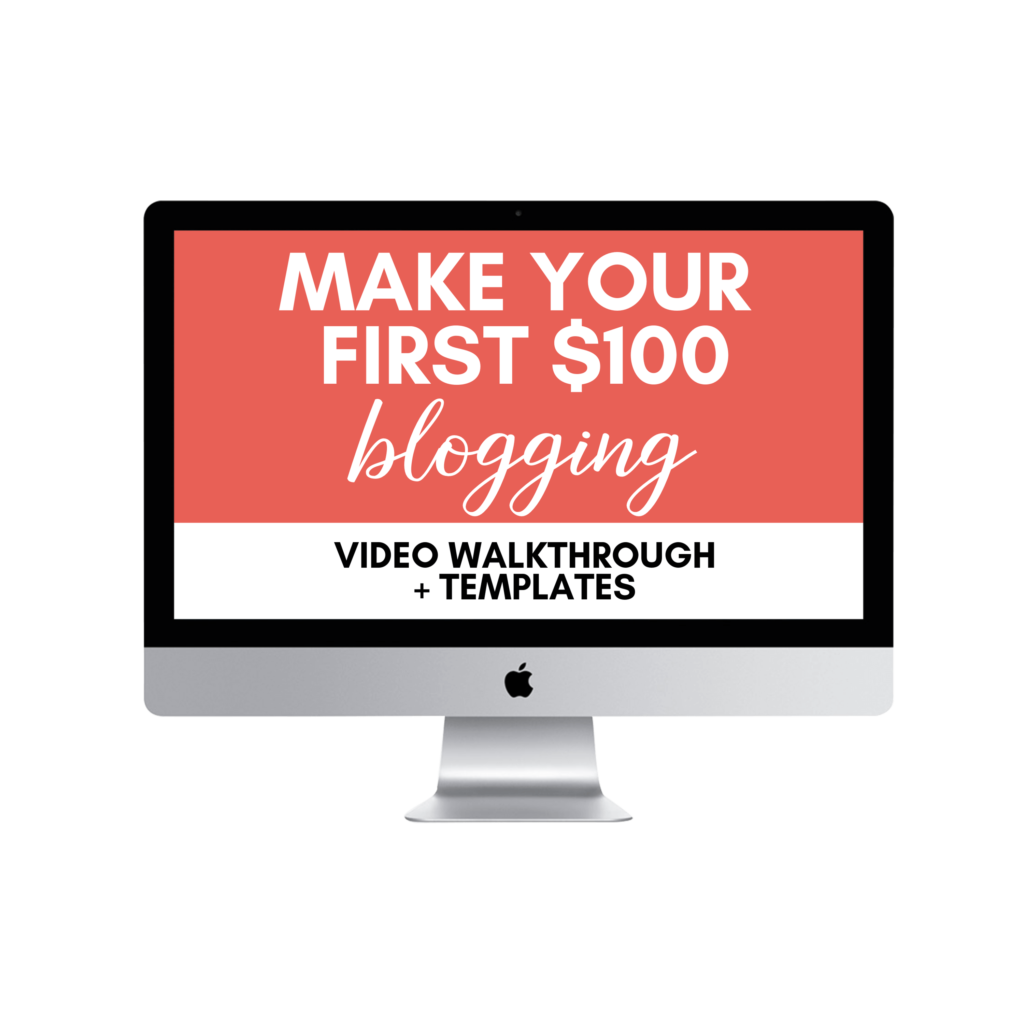 Making the first $1 is the hardest
Once you make some money blogging, you will see how real and close your goals are!
This video will help you get started on the right foot and experience this incredible feeling as soon as possible!
Isn't that exciting?
Bonus #4: First Two Months Blogging Checklist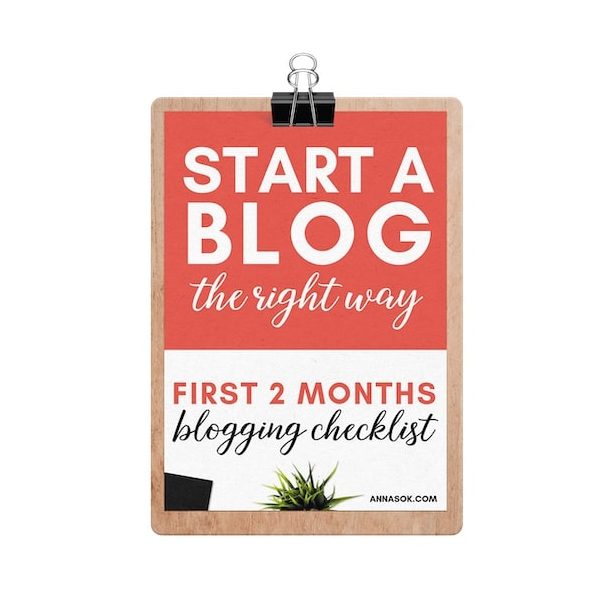 What Do You Do Before and After You Launch Your Blog?
Launching your blog is half the battle, but what are the next steps that you need to take in order to grow it and make it successful?
Beginner bloggers often get stuck during this period and begin procrastinating simply because they don't know what to do next.
You won't be that kind of blogger.
This checklist will help you keep going.
Bonus #5: Private Facebook Support Group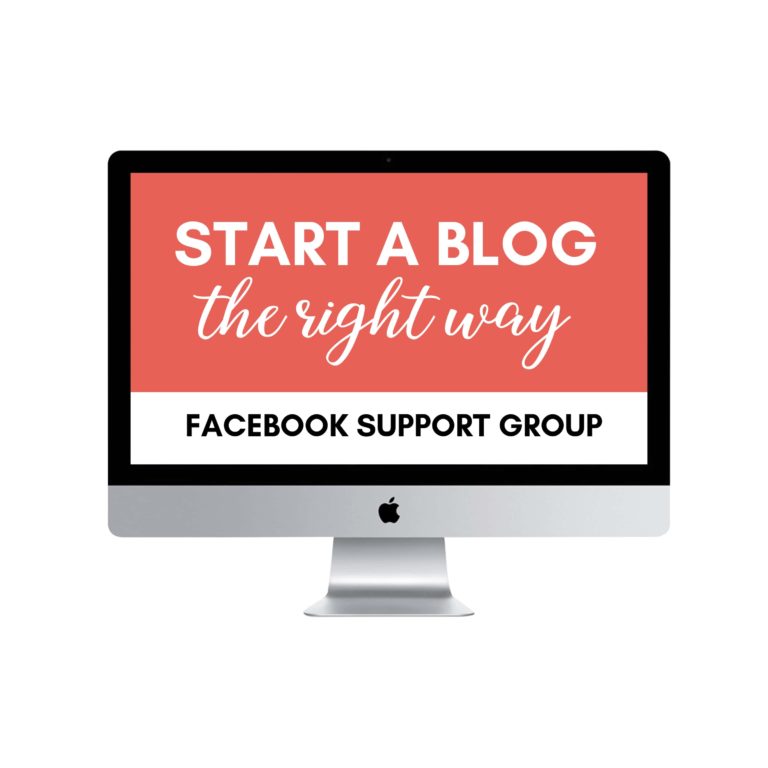 It's hard to keep pushing through without a like-minded environment.
This private support group will be a place for you to bounce ideas off of other bloggers just like you, to ask for advice and feedback.
I hope that me and you can build a passionate community together!
Plus, I will be there to answer your questions as well and do live Q&A webinars from time to time.
Start A Blog The Right Way with this course and the bonuses.
You will know how to create a unique blog, how to get traffic, grow your following and start making money!
Are You ready to become the next success story?
Here's A Recap Of
EVERYTHING You'll Get
When You Purchase Start a Blog The Right Way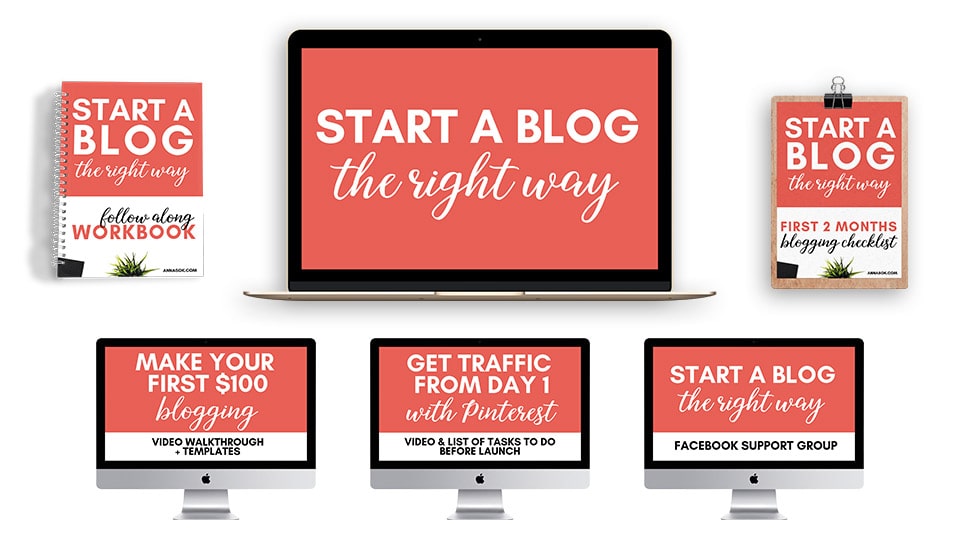 Start A Blog The Right Way Full Course ($297 Value)
Bonus #1: Get Traffic From Day 1 With Pinterest ($97 Value)
Bonus #2: Follow Along - Workbook ($47 Value)
Bonus #3: Make Your First $100 Blogging ($197 Value)
Bonus #4: First Two Months Blogging Checklist ($47 Value)

Bonus #5: Private Facebook Support Group

($197 Value)
Total Value: $882
Course Curriculum
M2: EXPECTATIONS AND LEARNING STRATEGY
Available in days
days after you enroll
M3: MINDSET - IT ALL STARTS WITH YOU
Available in days
days after you enroll
Frequently Asked Questions
When does the course start and finish?
The course starts now and never ends! It is a completely self-paced online course - you decide when you start and when you finish.
How long do I have access to the course?
How does lifetime access sound? After enrolling, you have unlimited access to this course for as long as you like - across any and all devices you own.
What if I am unhappy with the course?
I know how it feels to be unsure if a course is right for you That's why I offer you a 30 Day Money Back Guarantee. All I ask is that you go through the entire course and execute on all of the lessons. If by the completion of it you feel like I didn't deliver on my promise and you weren't able to start an awesome blog – send me an email and I will refund you your investment.
Who Is This Course For?
It's perfect for 2 types of people: 1) Those who have NEVER started a blog and want to learn how to do it the right way since their first try! 2) Those who HAVE started a blog but still have no idea what to do and how to grow this thing!
Blogging changed my life and me forever, and I wouldn't have it any other way.
I'm MY OWN BOSS and in control of my daily schedule, income potential and vacations.
It's not easy when you are trying to figure things out on your own. Trust me, I've been there. But with a plan to follow and with the right mindset - it's so much easier to reach your goals!
I want everyone to be able to experience all of the good things I have because of my blog - so I urge you to take a leap of faith and give yourself a shot at a different lifestyle!
After all, if you do the work and still can't figure things out with my course - I will give you your money back!
All you need to do is carve out time in your busy schedule, be open-minded, follow the structure and do the work.
Just one month from now you might just have the perfect outlet for your passion and a strong foundation for your new blogging biz!
I can't wait to get to know you, work with you and see your vision come to life!
See you on the inside,
- Anna.